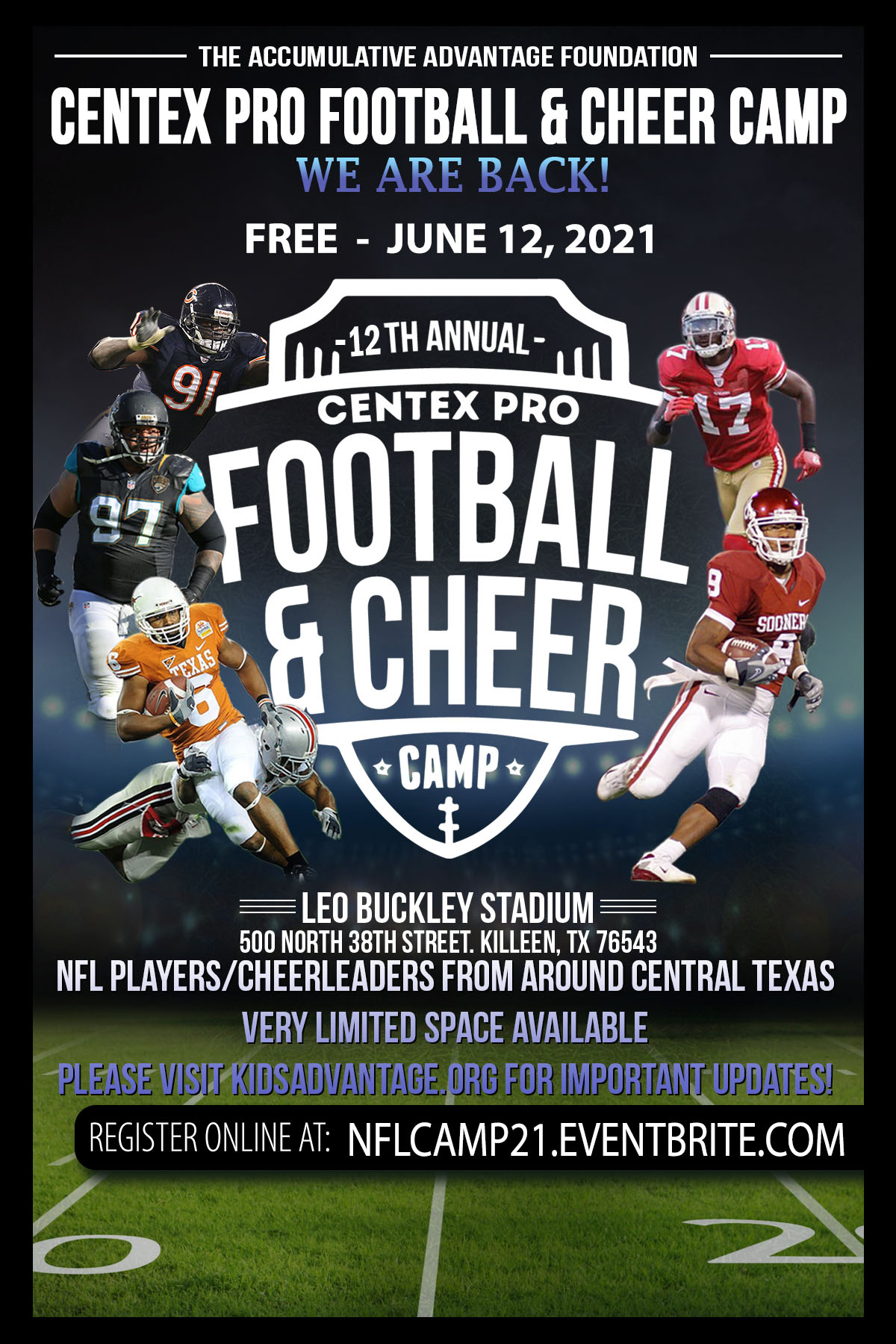 I am very excited to announce the 12th annual camp and combine is returning to Killeen, Texas this year of 2021. I've said this a million times but I mean it from the bottom of my heart, that this camp is very important to the kids of the Ft. Hood/Killeen area being that the military base often feels like a ghost town to dependents that live in them.
Growing Up Military
We know our soldiers, teachers, and coaches but we don't often get to see individuals who are from the area they come back they claim an army base as a permanent home. This is why this camp is important and has always been the mission of our foundation to bring successful men and women back to the area to be role models to our children. We want to be consistent recognizable characters in the community year, after year, after year.
NFL's influence
The NFL has such a recognizable brand that even kids that don't know the names of the over 15 NFL players (that come to our camp every year) they may relate to the players because of their ties to various colleges such as the University of Texas or Oklahoma and obviously the different NFL teams that these guys have played on. The the pandemic took a year and from us all and we can't waste anymore time on behalf of our kids. We must maximize our time and be affective and that's what we plan to do this year!
Let's GO
We will take every measure possible to keep our kids safe and we definitely will follow the CDC guidelines that are before us. For that reason that it's important to follow us at kidsadvantage.org to get the latest updates about the event or any CDC recommended guidelines that make that we expect to change leading up to the camp. We appreciate everybody supporting us throughout the years this is our 12th year and we cannot be more excited to give back to the area!