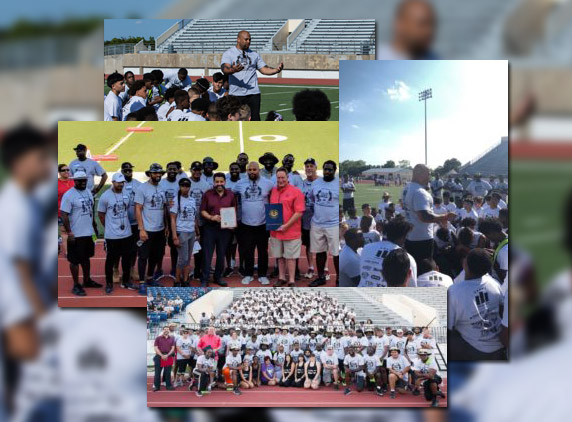 The Accumulative Advantage Foundation was created to celebrate military soldiers while supporting their families.
Our Goal:
To offer life-changing opportunities at no cost to military dependents, at-risk youth, and children in poverty-stricken communities.
Furthermore, we want to celebrate our soldiers who have committed their lives to serve others. We have strong ties to the NFL community with multiple NFL players on our advisory board having veteran experience in the league.
As my father deployed to Iraq, I shared similar experiences: going to school hoping not to get called down to the counselor's office as several classmates of mine were, to be notified their father paid the ultimate sacrifice.
We look for any way to be mentors to these children as they deal with many other issues associated with military life. Children relocate often and are forced to create new identities wherever they move. Trying to fit in is essential to adolescent well-being and can be a leading contributor to many troubles associated with our youth. With many of our soldiers living below the poverty line, it is essential that we offer free experiences to their families.
We look for any opportunity to give back.
GALLERY